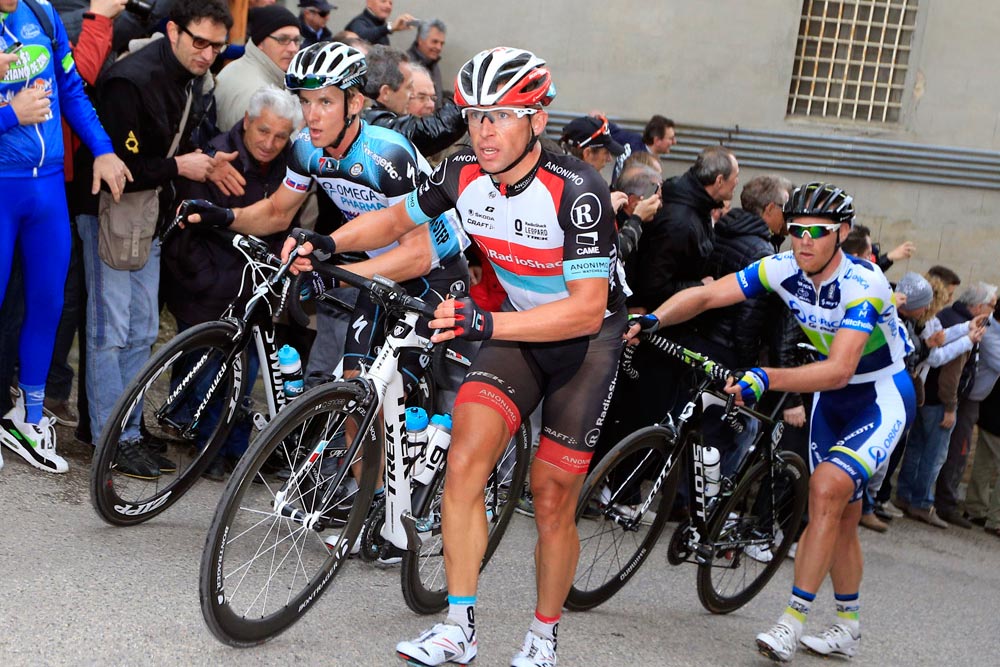 Today's stage of Tirreno-Adriatico was an exercise in living purgatory for the (fool)hardy bicycle racers. It included 3 ascents of the Muro di Sant'Elpidio, a piffling 27% ramp which caused mayhem and destruction. Horrible rain and wind contributed towards an enormous list of 54 DNFs. When even Zdenek Stybar calls it "one of the hardest days in my career", you know it's been tough.
It was too much even for some of the hardened members of the peloton;
"It has nothing to do with bike racing, I call it sadomaso"; Cancellara
"In dry conditions would have been the hardest parcours I've ever done! With rain and wind turned into something between epic and insane!"; Quinziato.
Chris Froome lost time to Nibali who managed to get into a breakaway with well-known mountain goat Peter Sagan. It was a peculiar day where the form book and any sense of normality was rent asunder by the savagery of the weather and the parcours. Froome said he was overgeared on a 36:28. Sanchez changed bikes just so he could use a 30 tooth cassette.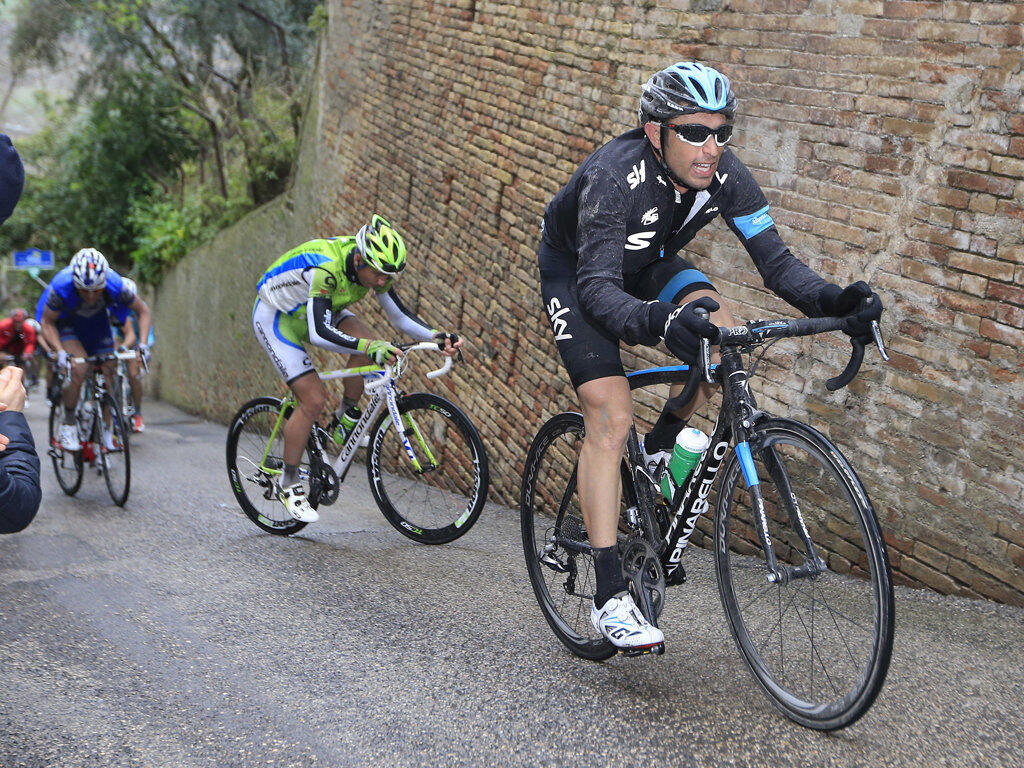 All of which made for a brilliant spectacle as the professionals zig-zagged their way up the cliff face with all the elegance of drunken lizard.
Meanwhile, I managed to squeak into the online version of Cycling Weekly. I like it when that happens.